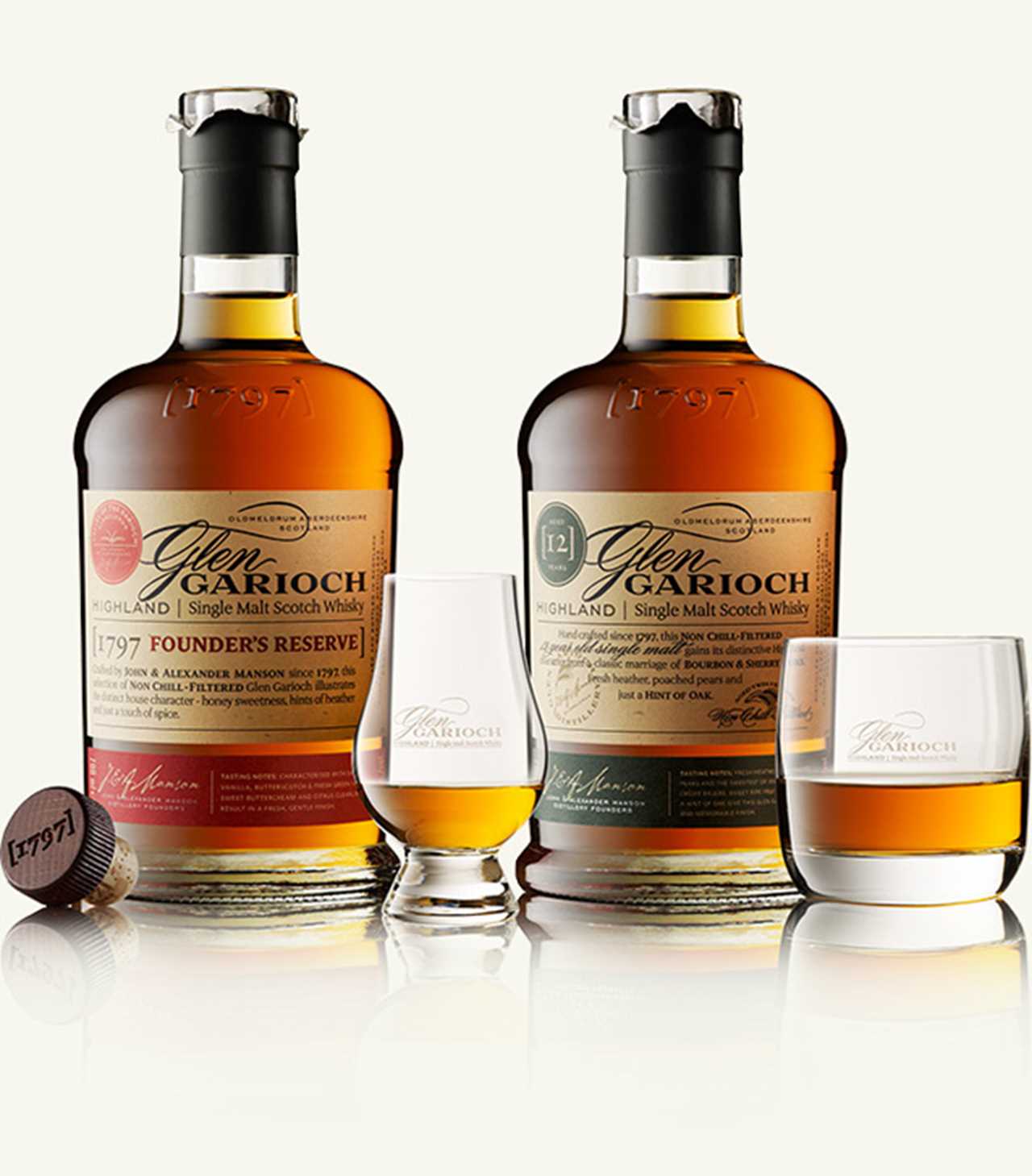 Every drop non-chill filtered
Vintage Releases
We are often asked, why, when it's so well received, don't we produce a few drops more of our hearty Highland malt?
Well the truth is that Glen Garioch has always favoured quality over quantity.
So rather than releasing a new batch on a whim, the Distillery periodically selects individual casks at the peak of perfection with which to reward its loyal followers. So who's up for a fascinating journey of discovery?